Join the vertical
revolution!
With boombi you can have your own smart garden at home without having to worry about anything at all. Plug it in and start farming.
You are just 3 steps away
from growing your own greens
with boombi smart garden
Add water to the germinator and wait for the preseeded cones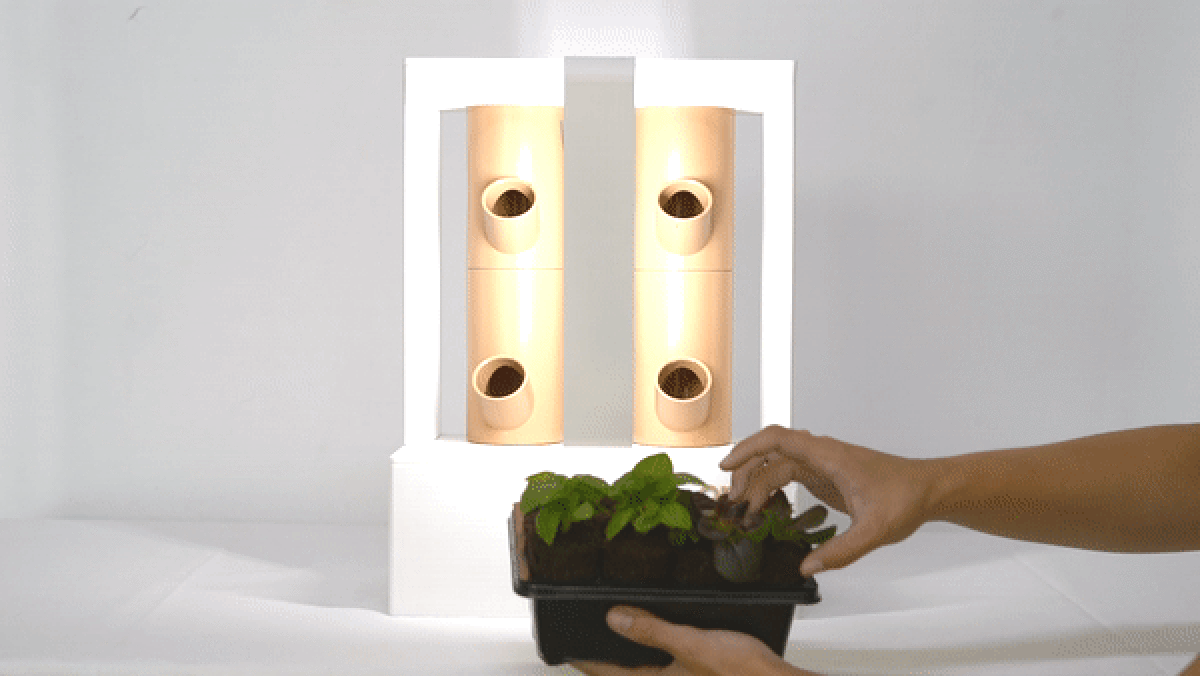 Add water and nutrients and move the budding pods to boombi
Plug it in and start farming
Enjoy your own freshly hrvested greens and herbs whenever!
A color to suit your taste!
Choose between our wide range of greens, aromatic herbs, fruits, edible flowers, and even decorative plants.
Make sure you never run out of produce and save money in the way!
Subscribe and receive at your doorstep the plant pods whenever you choose.

How it works:
​
Select the number of pods and the interval in which you'd like to receive them.


Choose the varieties you want to grow.


Changed your mind? You can edit the varieties, the frequency, the number of pods or cancel anytime.
Save up to X% by subscribing!​
​
Inspired by the same principles that we use in our vertical farm
The technology behind:​
​
boombi is designed after the Groots farm, backed by years of experience in vertical hydroponic farming. ​ ​
We've made the efficiency of an entire industry accessible, so you can grow at home like a pro, with hardly any effort.
​
​
Sign up for our newsletter
and get 10% off your next pods order